Upcoming Live Teaching of the Surangama Sutra
For over one thousand years, the Surangama Sutra has been held in great esteem in the Mahayana Buddhism, especially in Zen Buddhism.
The appeal of the Surangama Sutra lies in the broad scope of its teachings and in the depth and clarity of its prescriptions for meditative practice. It contains wealth of theoretical and practical instructions for those who pursue liberation and enlightenment. Theoretically speaking, this sutra contains teachings ranging from emptiness, Buddha-nature, to Vajrayana. From the practical aspect, it teaches about the Surangama Samadhi, which is associated with complete enlightenment, and also teaches practitioners how to avoid dangers that may be encountered when absorbed in meditation. This is an indispensable text for scholars who want to deepen their understanding of Buddhism, and for practitioners who want to improve their understanding of the nature of mind and achieve a profound state of meditation.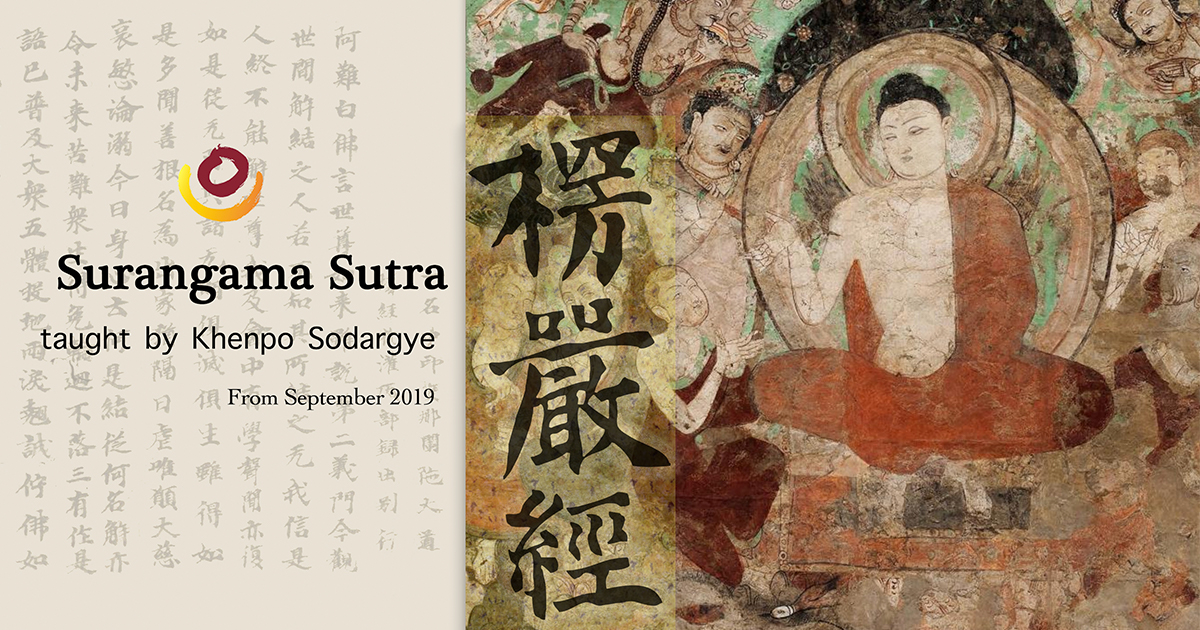 Lecturer: Khenpo Sodargye
When: September 2 & 3, 7:30 PM (UTC+8, Beijing Standard Time)
Fee: Free
Session: 1, 2
Languages:
Primarily in Mandarin Chinese. For live streaming, click on the following –
Simultaneous interpretation is also available in –
English:
Japanese:
Video recordings of the Surangama Sutra will be shared on Khenpo's Teachings after each session.
Click here to download Chanting Prayers Before and After the Dharma Teaching.
Click here to check Khenpo's teaching schedule.
Click here to check your local time for the live teaching.