Thirty-Seven Practices of a Bodhisattva
Bodhisattva, in the context of Mahayana Buddhism, undertakes the aspiration to liberate all sentient beings from their suffering. In the Thirty-Seven Practices of a Bodhisattva, great master Gyalsé Ngulchu Tokmé gave the instruction on how to be a bodhisattva. This is a condensed teaching with highlights that every Mahayanist student should acquire and practice.
Along the same theme, we would like to present this program on the Thirty Seven Practices of a Bodhisattva which uses Khenpo Sodargye's commentary as the main material. His Holiness Jigme Phuntsok Rinpoche placed a great emphasis on this teaching. It all began when H.H. embarked on a sacred pilgrimage to Mount Wutai – the renowned bodhimanda of Manjushri – with 10,000 disciples of monastic and lay. With picturesque hills pleasantly lit up with the maroon robes, the whole atmosphere was mesmerizingly charged. Observing the maturation of causes and conditions, H.H. then instructed Khenpo Sodargye to translate the Thirty-Seven practices,  into Chinese and thereby deliver the teaching to the Chinese audience. Bringing this task into fruition marked an auspicious beginning of the Tibetan and Chinese Buddhist exchange in this lineage.
Ever since, this Dharmic connection has strengthened in manifold ways. This time, we're offering this program for the English audience. Anyone is welcome!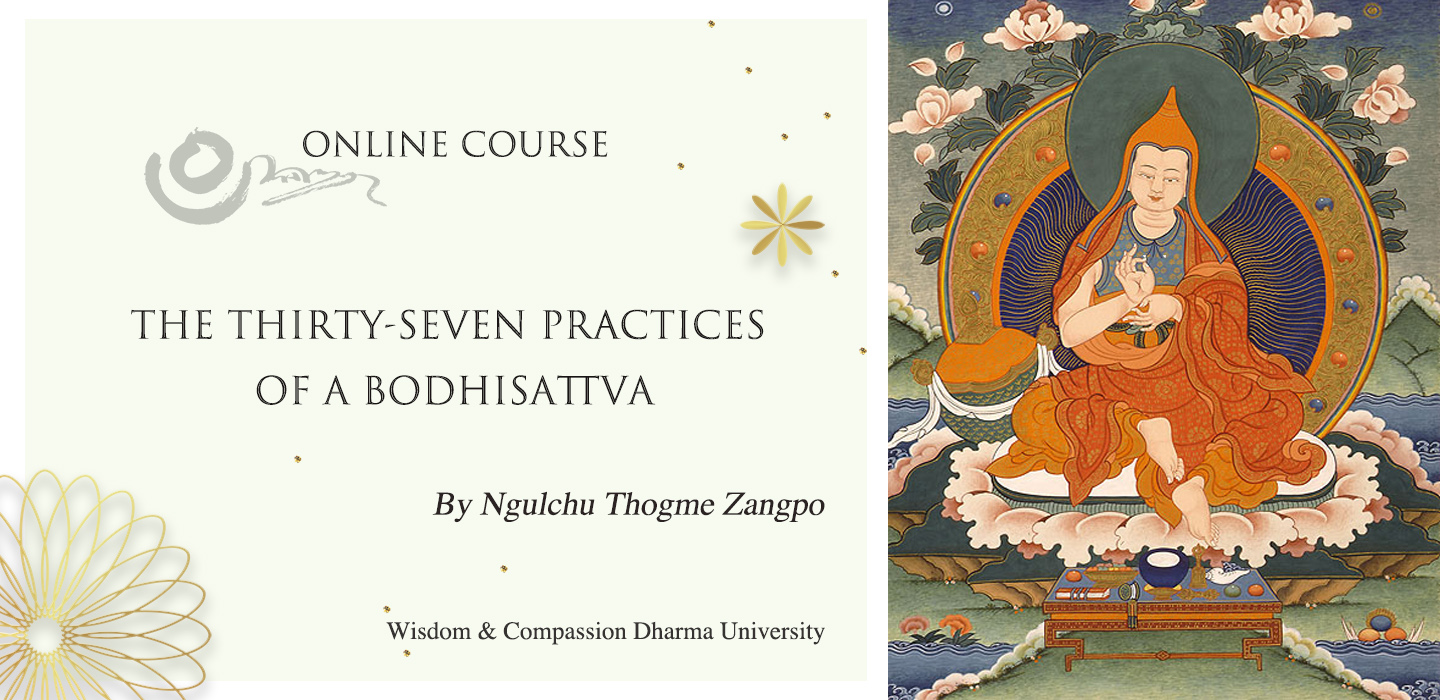 Lecturer: Dharma teacher of Wisdom & Compassion Dharma University
Fee: Free
Dates: 7:00-9:00 AM (China Standard Time UTC+08:00) every Sunday starting from Aug. 25, 2019
Duration: about 3 months
Level: Beginners
Meeting Room:
Meeting ID: 858-034-653 (Zoom)
Meeting Link: https://zoom.us/j/858034653
Registration: Online Registration Form
(Now the registration form is closed, if you want to attend this course, please contact us.)
Contact: onlinecourse@khenposodargye.org