The Sword of Wisdom (Course Completed)
The Sword of Wisdom for Thoroughly Ascertaining Reality is one of the most important works by Jamgon Mipham Rinpoche.
Despite its brevity, its content is quite extraordinary. It explains how to understand the conventional truth and the ultimate truth through the two types of valid knowledge by means of referential reasoning. If we understand the two types of valid knowledge, i.e., the conventional and the ultimate valid knowledge, we will be able to understand the principles of the Middle Way, of the Buddhist Logic, and of the Mind-Only School.
If we deeply study and reflect on this short treatise, we will open our wisdom eyes and see the sublime path that buddhas and bodhisattvas have travelled. This path is the vehicle of bliss and the entrance into bliss. Because both of its foundation and result are blissful, it is a path of bliss, a path that no one should ever abandon.
As Mipham Rinpoche said, "This is the way of the sutra and tantra vehicles, so difficult to find. Whoever have obtained them should never let them pass in vain, fruitlessly".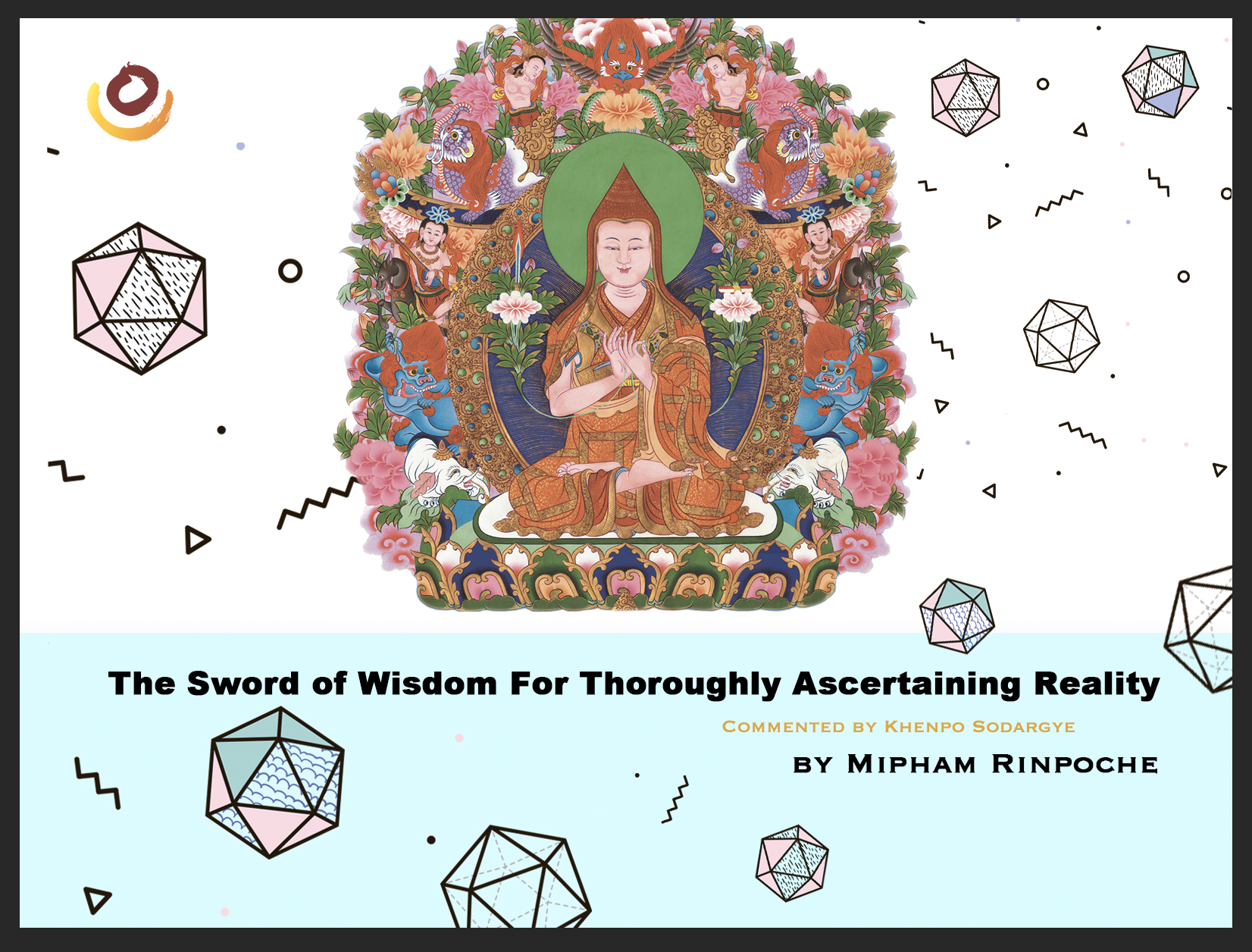 How to attend this course?
The course is free, and the reference materials will be provided for each class. We offer the same teaching twice times a week to better fit your schedule, and you can choose either of them to follow the course:
Session I:  Sundays 7:00~9:00AM (China Standard Time UTC+08:00)
Meeting ID: 743-946-493
Meeting Link: https://global.gotomeeting.com/join/743946493
Session II: Sundays 4:00~6:00PM (China Standard Time UTC+08:00) 
Meeting ID: 696-470-981
Meeting Link: https://global.gotomeeting.com/join/696470981
1. Please check the corresponding day and time in your region, and choose one of them that works better for you.
To check your local time, you can use: https://www.timeanddate.com/worldclock/converter-classic.html
2. Please see the following instructions on how to join and arrive 10 minutes earlier:
1)Click the link below to join on your computer or mobile device. If using a mobile device, we recommend you install the free GoToMeeting app for iOS, Android or Windows Phone before joining in the class. https://global.gotomeeting.com/join/
2) If you are unfamiliar with GoToMeeting, please arrive 10 minutes early so we can help you get ready before class starts.
3) For audio, use a headset or the mic & speakers on your computer or mobile device. Please remember to mute yourself when not speaking to minimize background noise. If you don't know how at the first time, the organizer may mute you. When you need to speak up, you could unmute yourself and speak.
Thank you for your interest, currently the survey is closed. If you want to learn more about our courses that have been arranged, please send your email to onlinecourse@khenposodargye.org and we'll reply you as quickly as we can.
May everything always be auspicious with you!