Khenpo Sodargye will teach the Vimalakirti Sutra as of March 2018
The Vimalakirti Sutra teaches the nature of the highest truth. It contains a quintessence of the Mahayana doctrines, as well as providing insight into views attributed to the Tantrayana.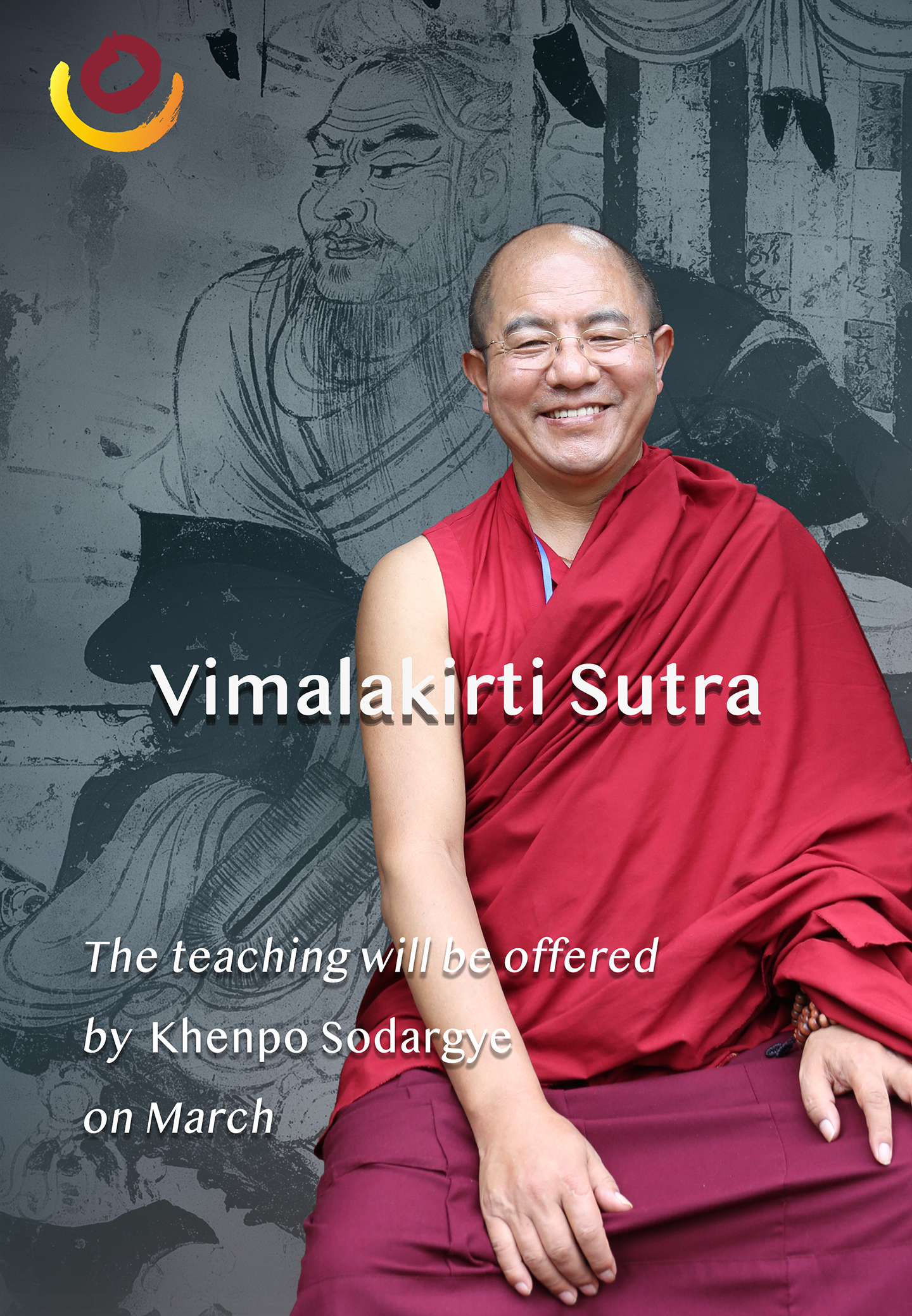 Unlike most sutras, its central figure is not the Buddha but a wealthy householder by the name of Vimalakirti, who, through his transcendent wisdom, expounded the doctrine of sunyata, or emptiness, to both arhats and bodhisattvas.
In a dramatic and sometimes humorous dialogue with the Buddha's disciples, Vimalakirti opened the Dharma-door of non-duality, which culminates in the counter-intuitive claim that nirvana and samsara, at the ultimate level, are not different.
Beloved by millions of people for thousands of years, this sutra provides canonical proof that enlightenment is possible for lay believers who remain outside monastic orders.
Khenpo Sodargye Rinpoche received the pure transmission of this sutra from highly regarded lineage masters. As of March 2018, on Thursdays and Fridays, from 7:30pm to 9:30pm (Beijing Time), Rinpoche will offer an online teaching of the Vimalakirti Sutra to anyone who is interested.
Language and Live Streaming
The teaching is in Chinese with simultaneous English translation available.
Live streaming can be found at www.facebook.com/Sodargye
English tutoring sessions
Tutoring sessions in English, including class reviews and group discussions led by Khenpo's monastic disciples will be offered during the weekends.
Registration
Please register for Khenpo's teachings, as well as for the tutoring sessions at
online registration forms
Contact
If you have any question regarding Khenpo's teaching or the tutoring sessions, please contact: Vimalakirti_Sutra@outlook.com