Upcoming Live Teaching of the Mahayana Uttaratantra Shastra
Mahayana Uttaratantra Shastra is one of the five great treatises given by Lord Maitreya to Asanga. It is a commentary on the teachings of the third turning of Dharma Wheel in explaining the buddha nature. Many masters say it can be revered as a bridge between the sutras and tantras. It provides an important philosophical foundation for understanding the workings of the Buddhist path, particularly for Vajrayana practitioners.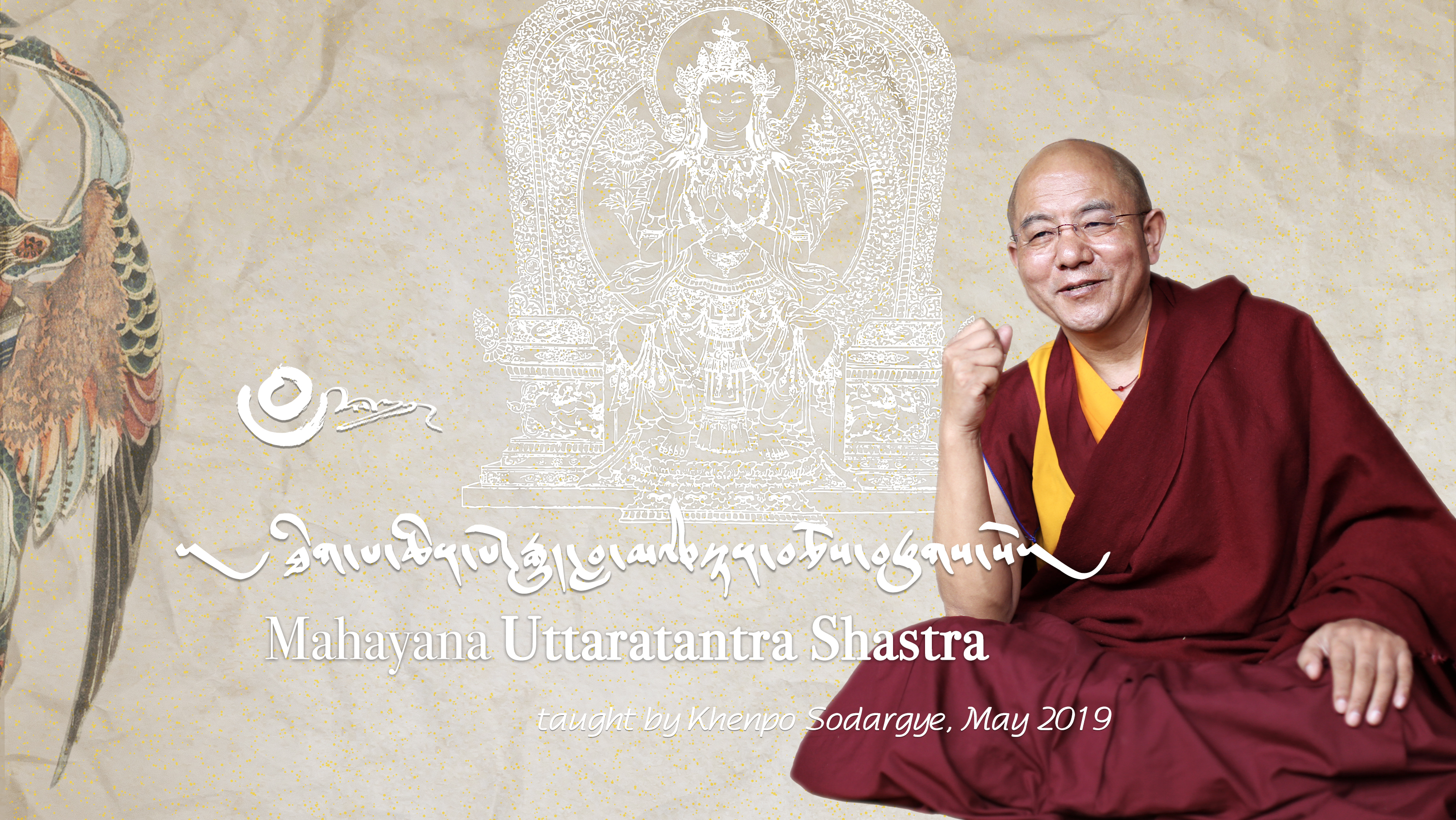 Lecturer: Khenpo Sodargye
When: May 16 & 17, 7:30 PM (UTC+8, Beijing Standard Time)
Session: 1, 2
Languages:
Primarily in Mandarin Chinese. For live streaming, click on the following –
Zhibei Live (PC Version)
Zhibei Live (Mobile Version)
Simultaneous interpretation is also available in –
English:
Japanese:
Video recordings of the teaching will be shared on Khenpo's Teachings after each session. As the oral transmission of this text in Tibetan will be given by Khenpo Sodargye within each session, you need to attend live course instead of listening to recordings to receive the oral transmission.
Changting Prayers Before and After the Dharma Teaching
For your reference:
"The Changeless Nature: The Ultimate Mahayana Treatise on the Changeless Continuity of the True Nature", translated by Ken & Katia Holmes, (Karma Drubgyud Darjay Ling, Second edition, 1985), Copyright K. & C.M.S.A. Holmes.
"Buddha-nature: The Mahayana Uttaratantra Shastra with Commentary", with explanations by Khenpo Tsultrim Gyamtso Rinpoche, translated by Rosemarie Fuchs (Snow Lion Publications, Ithaca NY, 2000), Copyright Khenpo Tsultrim Gyamtso Rinpoche and Rosemarie Fuchs.
You are welcome to register for this course before May 15, 2019
If you have any questions, please contact us at onlinecourse@khenposodargye.org.
Click here to check your local time for the live teaching.