New Talk Available: The Happiness of Life
On October 2, 2015, Khenpo Sodargye gave a speech titled "The Happiness of Life" at Université Inter-Âges du Dauphiné, Grenoble, France. In this speech, Khenpo emphasized a lot on the importance of lifelong learning, especially for the elderly, in order to achieve a more meaningful life.
Khenpo Sodargye Rinpoche discussed a wide range of subjects including the importance of education in contributing to a happier society, the benefits of continuous education (both in spiritual and worldly knowledge) and various techniques to develop stronger mental dispositions in each of us. These were discussed by Rinpoche to equip the audience with tools to be ready to meet the multi-faceted socio-economic challenges associated with aging population in many countries.
The videos and transcripts of the talk are available on the page of The Happiness of Life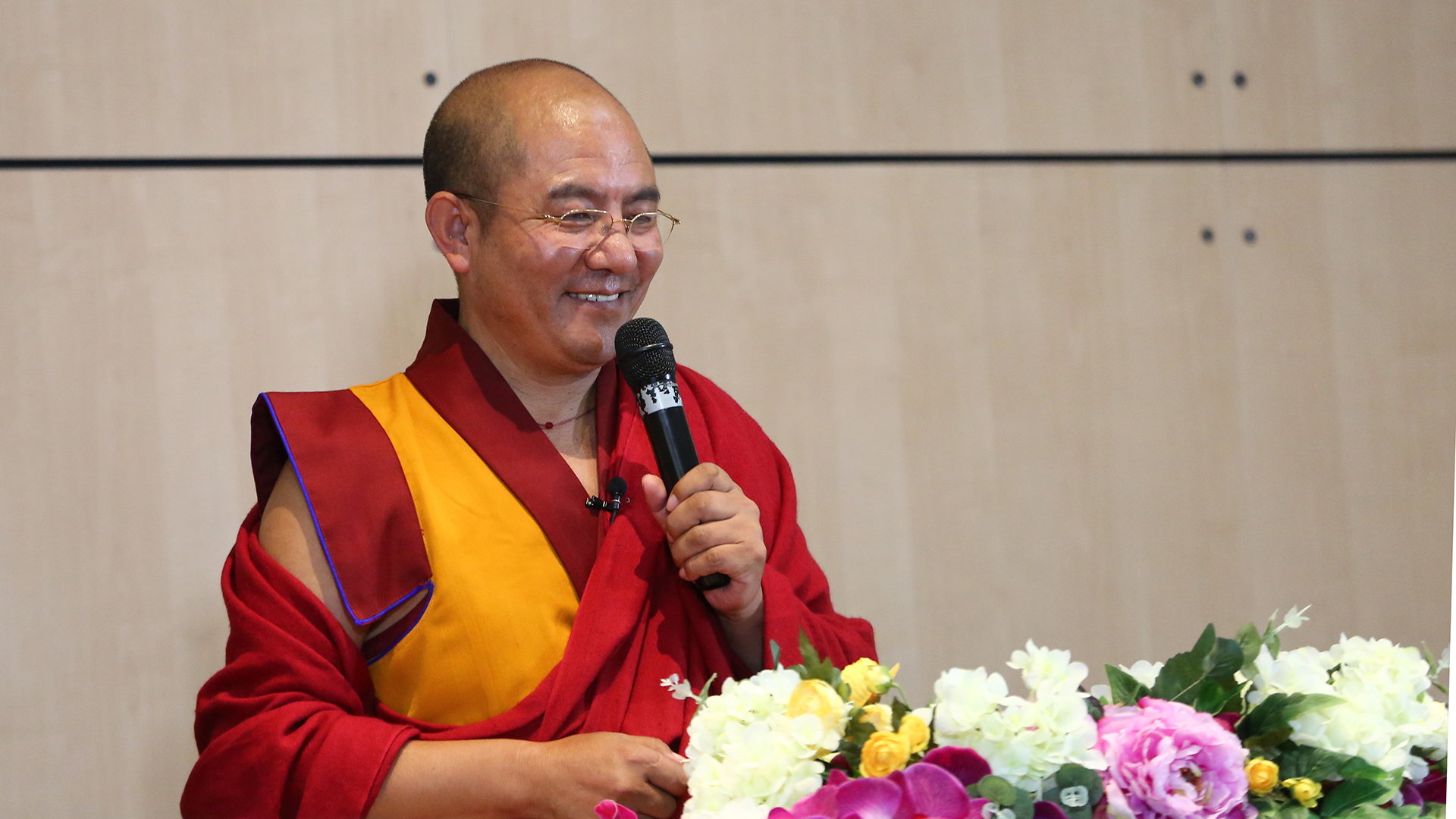 Every stage of our life has its own beauty, as Khenpo Rinpoche mentioned in the speech that "If a person is positive and aspirational, every stage of his or her life will be wonderful and colorful. They will have special meaning and beauty for him or her. For example, we may find our childhood memories to be quite sweet and nice; the period of our youth can be full of passion and enthusiasm, and also the elderly stage has its own beauty. So each phase of life has its own particular significance."
But aging is inevitable, "whether from the perspective of Buddhism or any other religion or even just based on our common sense, our lifespan is limited. We may pass away unexpectedly at any moment." Then how to gain more inner strength to transcend this natural process and enjoy a more meaningful life is what every one of us needs to think about.
From Khenpo Rinpoche's perspective, he felt that "we should spend our entire life seeking the truth of existence and acquiring relevant knowledge especially those related to traditional cultures and modern technologies…I wish that all of you can keep a positive mind and acquire knowledge that can benefit yourselves and others. This will lead us to a happy and joyful ending."