Event Notice: Announcing the Eighth World Youth Buddhist Symposium to take place in Chiang Rai, Thailand, July 25~28
We are pleased to announce that the Eighth World Youth Buddhist Symposium will take place this summer in Chiang Rai, Thailand,  July 25th to 28th. The theme of this year's symposium is Artificial Intelligence and Buddhism and all are welcome to apply to join us or to submit papers on the subject of Buddhism and the Emerging Challenges and Opportunities of the Age of Artificial Intelligence.
For the past three decades, Khenpo Sodargye has dedicated his efforts to nourishing people's hearts with the essence of the Buddhadharma. An important aspect of this effort has been to help the younger generation to better understand Buddhism and religion in general. An outgrowth of this effort has been the founding of the World Youth Buddhist Society, a non-profit organization, created to provide a platform for altruistic young researchers, scholars, and students to continue their quest to ascertain the truth in religion, culture and their respective practice fields in an atmosphere of openness and tolerance.
As a further opportunity for this open communication between different religious and academic groups to take place, WYBS  holds the annual World Youth Buddhist Symposium, which this year, will be held in Chiang Rai, Thailand from July 25th to 28th, in cooperation with Mae Fah Luang University and Cherntawan International Meditation Center. As has been the case in previous years, this summer's symposium will include a series of lectures on a variety of subjects by renowned scholars as well as respected Buddhist practitioners, dialogues between authorities in both science and religion, and instructions in various guided meditation practices.
Humanity stands on the brink of a technological revolution that has already begun to transform the way we live, work, and worship, so much so that the possibility that the dominance of the human intellect may have already given way to the computations of hyper-intelligent machines has moved from the realm of science fiction to that of harsh reality. As such, the theme of this year's symposium will be Artificial Intelligence and Buddhism. Faced with the dramatic changes brought about by technological innovation, we will consider Buddhism's response to the emerging challenges and opportunities to the coming age of Artificial Intelligence.
Scholars, students, recent graduates and members of dharma centers or spiritual groups are all encouraged to apply to attend the symposium in person or to submit papers to be presented at the conference. Free accommodation, meals, and local transportation will be provided for all accepted attendees. For detailed information regarding application and paper submissions, please visit: http://www.wybuddhist.com/eng/conferneces_s.asp?ID=79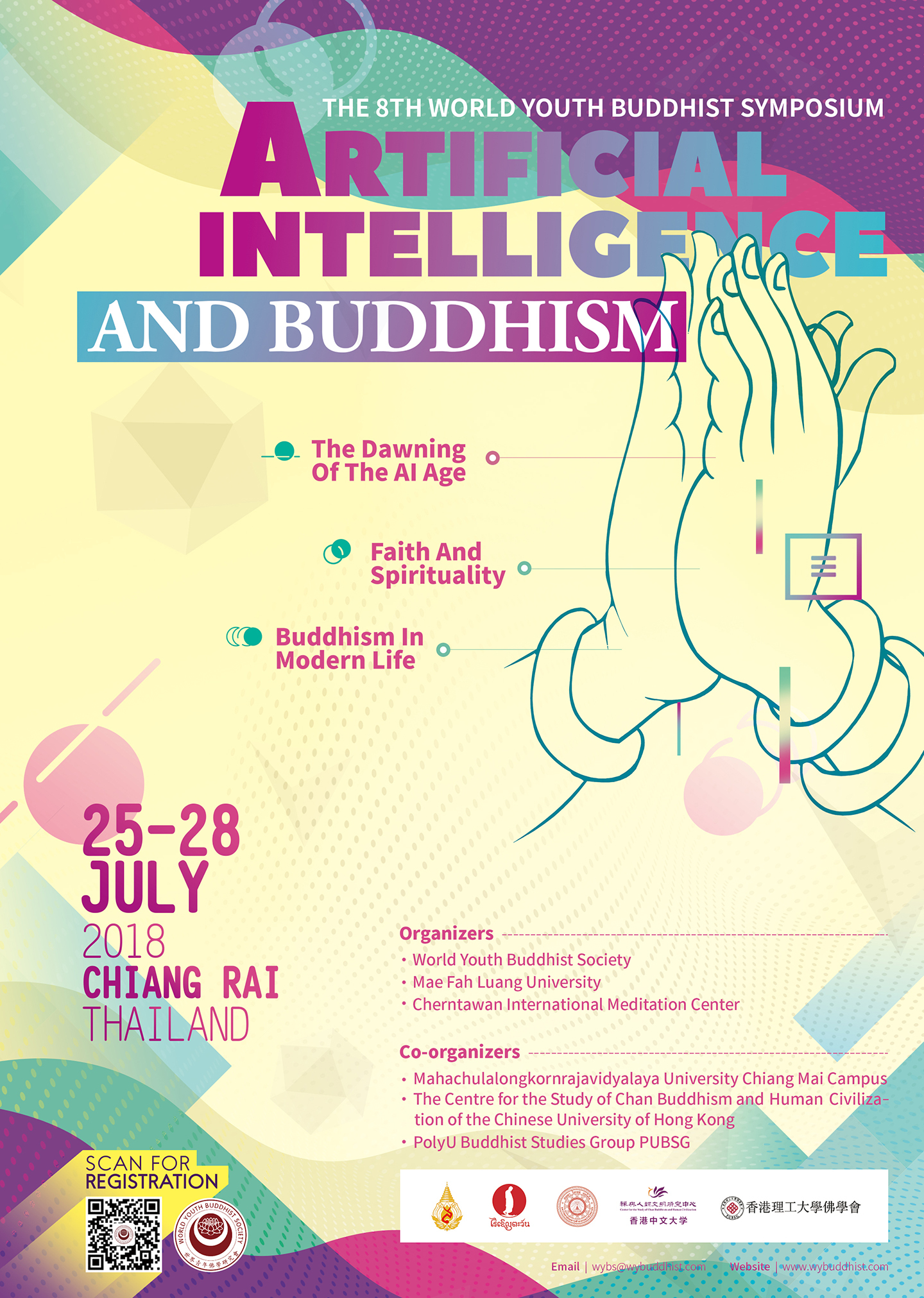 Open, Inclusive
Seeking Truth, Altruistic